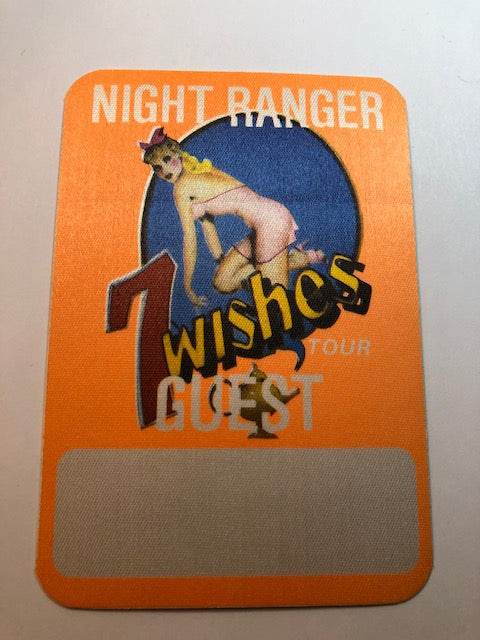 Night Ranger - 7 Wishes Tour 1985 - Backstage Pass
Vintage 4 3/4" tall 1985 Night Ranger "7 Wishes" tour cloth. OTTO Backstage "All Access" Pass with pinup art.
Excellent unused condition.
Night Ranger was a very popular group in the 1980s. The band's first five albums sold more than 10 million records. Three of the albums reached platinum status. They are best known for "Sister Christian"