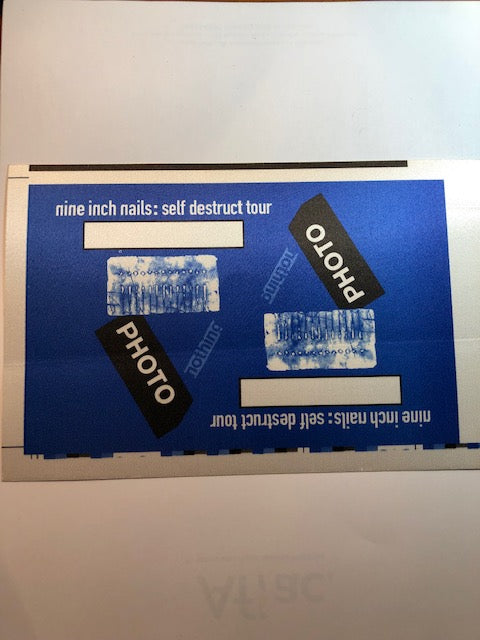 Nine Inch Nails - Self Destruct Tour 1994 - Uncut and Oversized Backstage Pass
Vintage large 8 1/4" wide uncut cloth sheets from the NIN (Nine Inch Nails) 1994 Self Destruct Tour. The sheets were made so two triangular photo passes were to be cut out. Assorted colors.
Excellent unused condition.