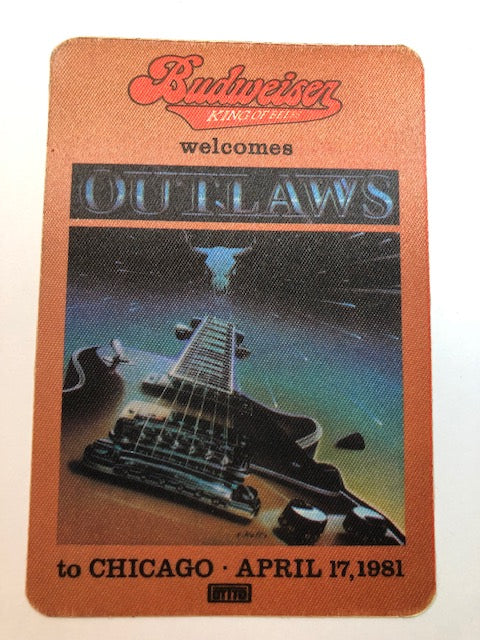 Outlaws - Ghost Rider Tour 1981 - Backstage Pass
Vintage 4 7/8" tall cloth Outlaws radio pass from the 1981 Ghost Rider Tour. This was a Budweiser promotional pass for the concert in Chicago on April 17, 1981.
Excellent unused condition.
The Outlaws were the first country group to hit the mainstream with crossover rock with their song Green Grass and High Tides. These guys are some of the best guitarists of all time. The rest of the world is just catching up to where they were. I am a rock guy, and I saw them live back in the day and they blew the rock guitarists of the time away.