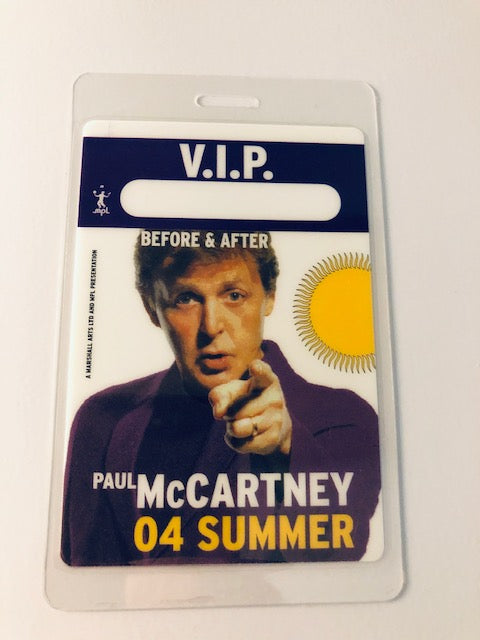 Paul McCartney - Backstage Pass - Summer '04 - New
Vintage 4 1/4" tall 2004 Paul McCartney laminated OTTO Backstage Pass from the "Summer" tour. They are VIP passes. Security is very tight around these passes, especially at McCartney concerts. They are hard to find. We found these in the OTTO warehouse.
Paul McCartney is the most successful composer and recording artist of all time. He has had hit after hit, even after the Beatles broke up. He was inducted into the Rock and Roll Hall of Fame in 1999 for his solo career after being inducted with the Beatles in 1988. One little known fact about him is that he has played keyboards, drums, electric guitar, acoustic guitar, and bass guitar in addition to his vocals on many songs. He is perhaps the most talented musical artist of all time. Needless to say, between his solo career and the Beatles, there are many millions of records sold, many grammy's, and awards of all sorts.
Very Good Condition