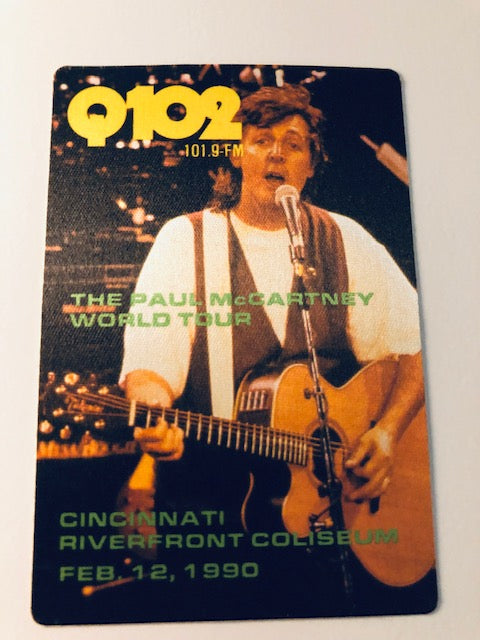 Paul McCartney - Press Pass - Cincinnati 1990 Backstage Pass
Vintage Paul McCartney OTTO cloth radio pass from the 1990 Cincinnati tour. Not real common. Says "Q102 The Paul McCartney World Tour Cincinnati Riverfront Coliseum Feb. 12, 1990". We found these here locally at the manufacturer's (OTTO) warehouse where they had been sitting for a very long time.
Excellent unused condition.