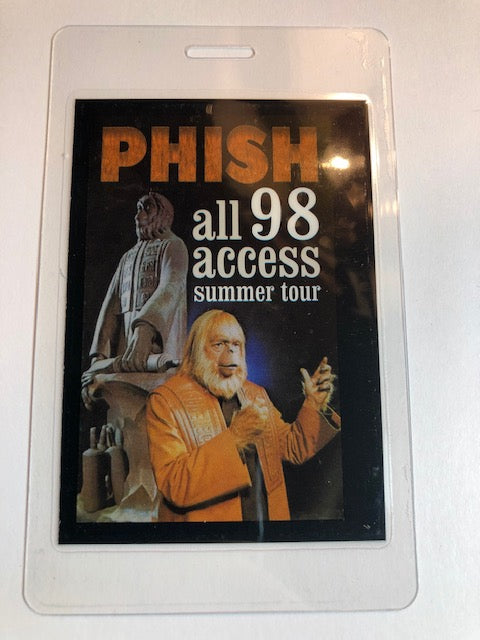 Phish - All Access 98 - Planet of the Apes - Backstage Pass
Vintage 4 1/4" tall laminated OTTO All-Access backstage pass from the 1998 Summer Tour. Blank Backs. Unused old stock in great condition. These came from a roadie's personal collection.
In the late 1990s PHISH pictured a series of old TV and Sports Personalities on their passes. The Planet of the Apes series are just plain cool. For those not familiar, PHISH has a massive following. They are a "jam" and "improvisational" rock band that is loved by their fans. Because they don't play mainstream music, they get little mainstream radio play, but have still sold over 8 million albums, and have filled stadiums all over the country. They have a huge cult like following (people follow them around like the Grateful Dead) and their backstage passes are one of the most widely collected.