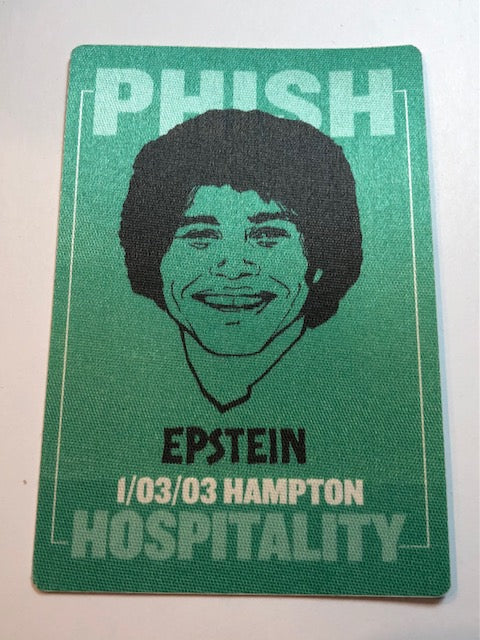 Phish - Hampton Concert 2003 - Backstage Pass
Vintage 4 1/2" tall PHISH OTTO cloth backstage passes from the 2003 Hampton Concert. PHISH passes are widely collected because they featured characters from TV shows, and there were many different types made. This one features Epstein from Welcome Back Kotter. They changed them up a lot, and the PHISH passes have become a collectible in their own right. PHISH has quite a cult following similar to the Grateful Dead.
Excellent unused condition.