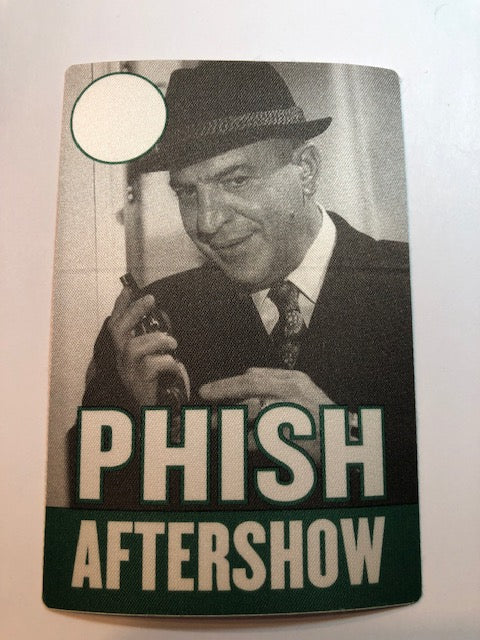 Phish - Telly Savalas as Kojak Tour 1990s - Backstage Pass
Vintage 4 3/4" tall PHISH OTTO cloth backstage pass from the late 1990s featuring Telly Savalas as Kojak. PHISH tour passes of the late 1990s featured famous TV and sports figures and are widely collected. Assorted colors. 
Excellent unused condition.