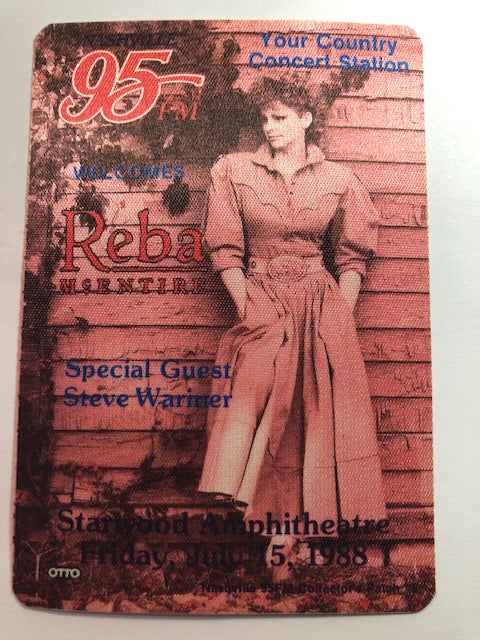 Reba McEntire - Starwood Amphitheatre Concert 1988 - Backstage Pass ** Rare
Scarce. Vintage 4 3/4" tall cloth OTTO backstage patch from the 1988 Reba McEntire Starwood Amphitheatre concert on July 15th, 1988. This is a collector patch that was issued by Nashville 95 radio station the day of the concert. Steve Mariner played as a special guest. 
Excellent unused condition.