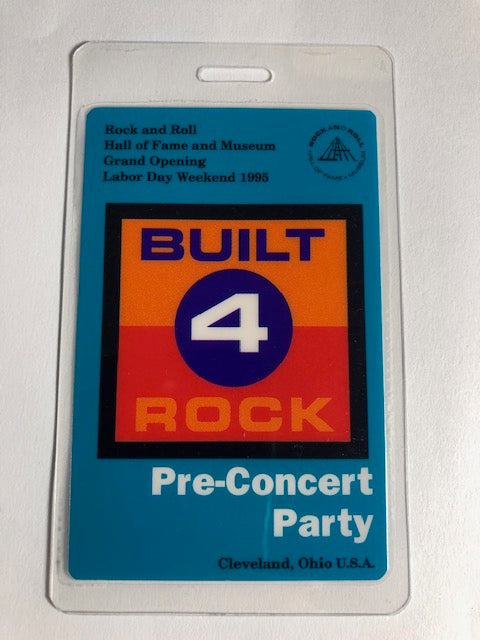 Special Event - Rock & Roll Hall of Fame Opening 1995 - Pre-Concert Party
Vintage 1995 4 1/4" tall Rock and Roll Hall of Fame laminated backstage pass from the Labor Day Weekend opening which included many major performers.
This was an important event in the history of Rock and Roll. That weekend they inducted Janis Joplin, Led Zeppelin, Frank Zappa, The Allman Brothers, and Neil Young amongst others. The concerts featured Johnny Cash, Chuck Berry, Jerry Lee Lewis, The Kinks, Bon Jovi, Allman Brothers, Bruce Springsteen, and many others.
Excellent unused condition.