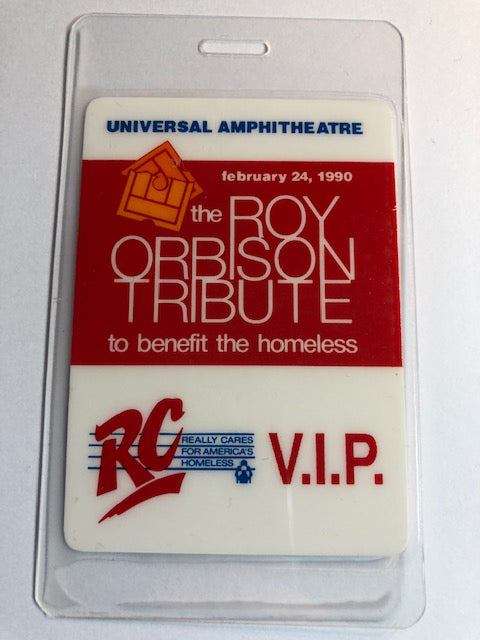 Special Event - Roy Orbison -Tribute Concert 1990 - Bob Dylan, B. B. King, John Fogerty - VIP Backstage Pass
Backstage Pass from the February 24, 1990, Roy Orbison Tribute concert that was done at the Universal Amphitheatre. This was done a little over a year after his passing as a benefit for the homeless.  
It was a major event and featured Bob Dylan, Roger McGuinn, EmmyLou Harris, B. B. King, Booker T. Al Kooper, John Fogerty, Iggy Pop, Brian Setzer, Bonnie Raitt, Chris Isaak, and others. The manufacturer was OTTO and they are marked on the back.
Excellent unused condition.