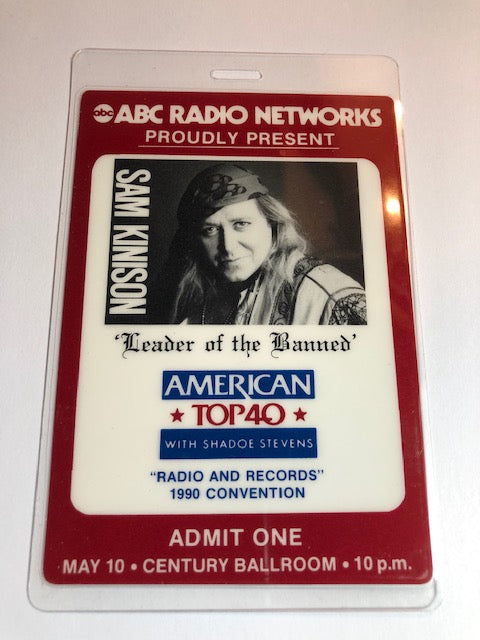 Comedy - Sam Kinison - Radio & Records Convention 1990 - Pass ** Rare
Vintage large 5 1/2" tall OTTO laminated backstage pass from the Sam Kinison (comedian) appearance at the May 10th, 1990 Radio, and Records Convention. Sam was very sarcastic and the name of this show was "Leader of the Banned".  These are hard to find. Sam passed away in 1992 in a car accident.
Excellent condition.