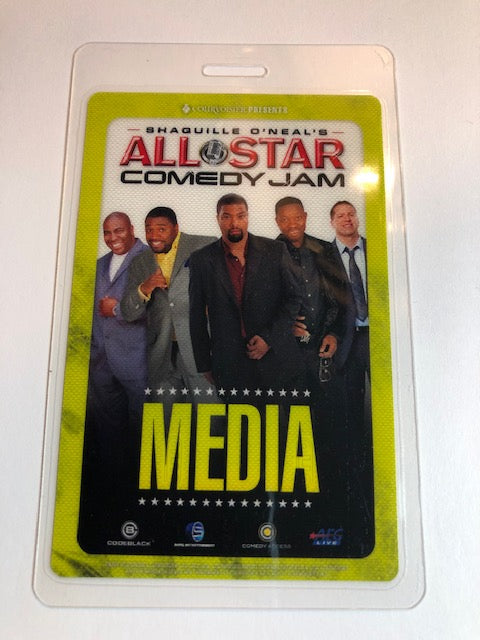 Comedy - Shaquille O'Neil All Star Comedy Jam Tour 2012 - Backstage Pass
Vintage 4 3/4" tall laminated pass for the 2012 Shaquille O'Neal Comedy Jam Tour. These are downright rare. The tour was sponsored by Courvoisier and featured a number of well-known comedians. Color and types of the pass vary.
Excellent unused condition.