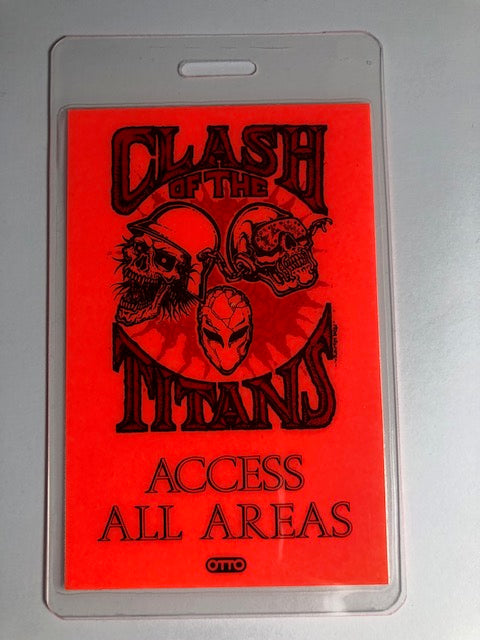 Special Event - Clash of the Titans Tour 1990 - Slayer, Megadeath, Testament, Suicidal Tendencies - Backstage Pass ** Rare
Vintage 4 1/4" tall laminated Clash of the Titans Backstage Pass from the 1990 tour which featured Slayer, Megadeth, Testament, and Suicidal Tendencies. These are rare passes that were made with day-glow orange ink.
Excellent unused condition.