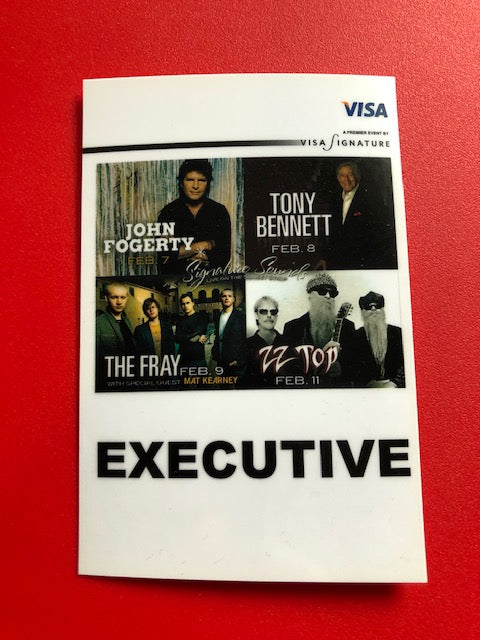 Special Event - John Fogerty, Tony Bennett, The Fray, ZZ Top - Visa Exclusive 2007 - VIP Backstage Pass
This 4 1/2" tall Visa pass was for Signature Cardholders who used credit cards to purchase tickets for the concerts in 2007. With this "executive pass," cardholders got a VIP experience that allowed them into a lounge room, VIP Viewing Area, a Private Bar, and more.  
This pass was for John Fogerty on February 7, Tony Bennett on February 8, The Fray on February 9, and ZZ Top on February 11. On the pass, it says "Signature Sounds, Live on the Sunset Strip." These passes were in use during Dusty Hill's (Bass, Keyboard, and Vocals) time. Dusty passed in 2021 (1949-2021).