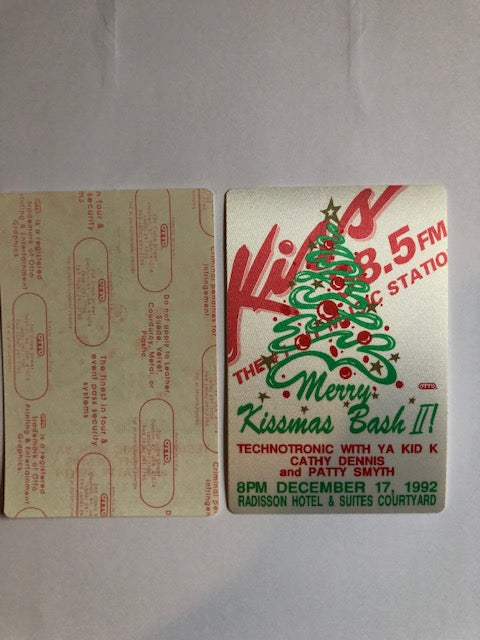 Special Event - Merry Kissmas Bash II 1992 - Technotronic, Patty Smyth, Cathy Dennis - Backstage Pass
Vintage 4 1/2" tall OTTO cloth pass from the Merry Kissmas Bash held on December 17, 1992, by radio station Kiss 98.5. It featured Patty Smyth (she was the lead singer for Scandal, and turned down an offer to replace David Lee Roth with Van Halen in 1985), Technotronic (Pump Up the Jam hit #2 on the U.S. charts in 1990), Ya Kid K (she ended up joining Technotronic), and Cathy Dennis (best know for scoring 8 number one hits in Great Britain) .
This was quite the star-studded lineup.
These are in excellent unused condition.