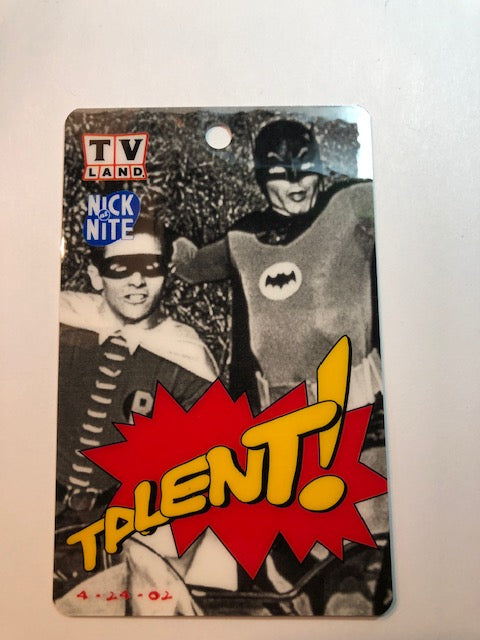 Special Event - Nick at Nite Reintroduction of Batman 2002 - Backstage Pass
Vintage 4 3/4" tall solid hard plastic backstage crew and talent passes from the Introduction of the Batman shows on Nick at Nite. They are dated 4/24/02 which was when Batman returned to TV via TV Land Nick at Nite. Nice Batman images on them. Unmarked OTTO.
Excellent unused condition.