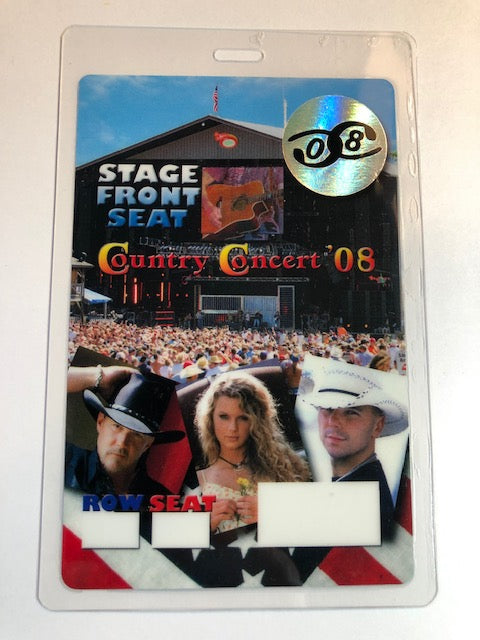 Special Event - Country Concert 2008 - Taylor Swift & The Beach Boys - Front Seat Pass
Vintage large 5 1/2" tall OTTO laminated pass from the 2008 Country Concert that was held in Loramie, Ohio. The front of the pass pictures Taylor Swift back in her country days there in the middle with Trace Adkins on her left, and Kenny Chesney on her right. Other performers were Billy Ray Cyrus, The Beach Boys (believe it or not), and Lady Antebellum. The passes have a hologram seal. The back explains that you used this in conjunction with an entrance wrist band to get a stage front seat.
These are unused old stock in excellent condition.