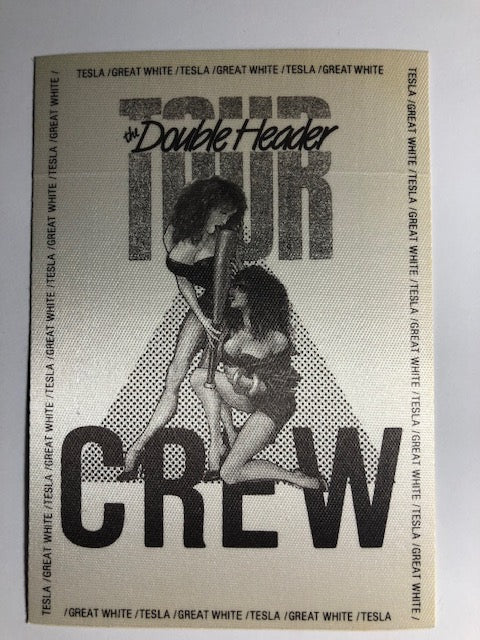 Tesla / Great White - Double Header Tour 1989 - Backstage Pass
Vintage 4 5/8" tall cloth OTTO Crew backstage pass for the 1989 Tesla/Great White Double Header Tour. These are risque and show two amply endowed young ladies licking a baseball bat. Colors vary.
These are unused old stock.