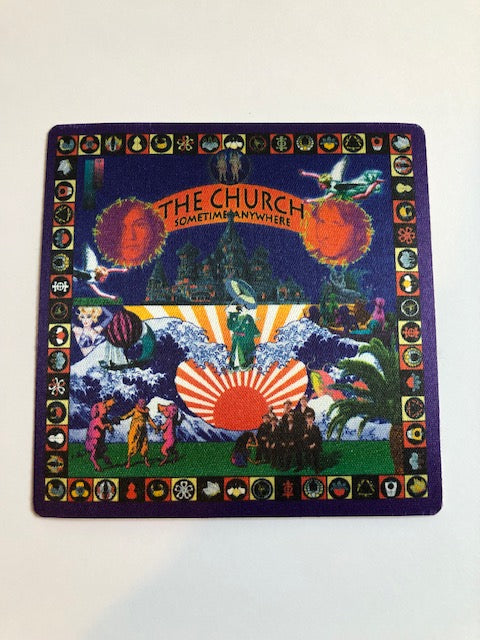 The Church - Somewhere Anywhere Tour 1994 - Backstage Pass **Rare
Vintage 4" square OTTO cloth backstage pass from the 1994 Sometime Anywhere Tour. The Church is a neo-psychedelia Indie rock band from Australia where they are well known. You may remember their big U.S. hit "Under the Milky Way". They have a large international cult following. The passes are brilliantly colored with a crazy scene of a Japanese lady over a rising sun with dancing pigs and a congregation. These are uncommon.
They are in excellent unused condition.