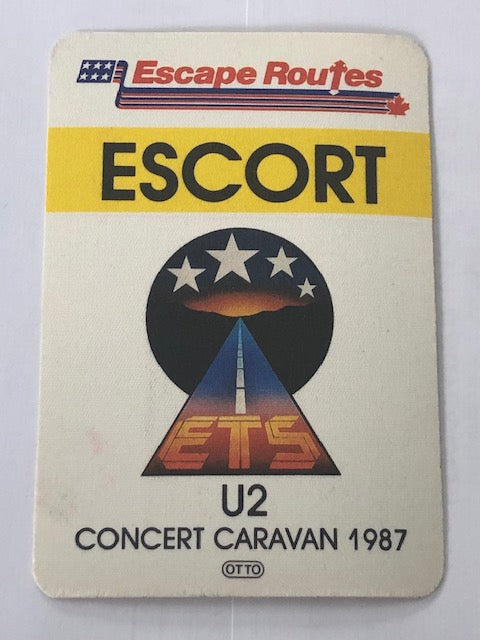 U2 - Concert Caravan Tour 1987 - Backstage Pass ** Rare
Since 1973, Escape Routes' "Concert Caravan" has assembled tour packages including transportation, concert tickets and admission to the official pre-concert fan convergence event. These color separation proofs are for the escorts to 1987 concerts by U2 and Pink Floyd.
This vintage cloth Backstage Pass is rare and came with assorted titles such as Escort and Staff. 
Excelent and unused condtion