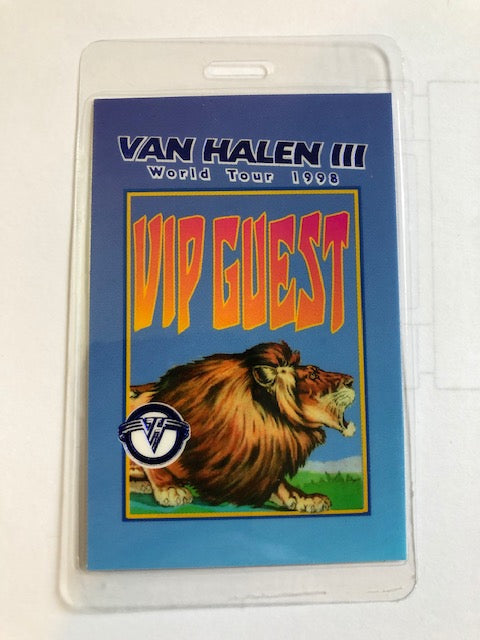 Van Halen - Backstage Pass - Van Halen III Tour - 1998
Vintage 1998 4 1/4" tall laminated Van Halen backstage pass from the Van Halen III Tour. Excellent unused condition. These are not common and are of high quality with some fancy foil printing.
Eddie Van Halen is widely regarded as a virtuoso guitarist and singers David Lee Roth and Sammy Hagar were considered some of the best in the business. On the album "1984", "Jump" hit #1, and "Panama" and "I'll Wait" both went to the top 20. Following that, they released four number 1 albums over the following 11 years. That's quite a feat. Van Halen is the 19th best-selling artist in the US of all time. They were inducted into the Rock and Roll Hall of Fame in 2007. They have won numerous MTV awards, were nominated for four Grammys, and won one for "Best Hard Rock Performance" in 1992.