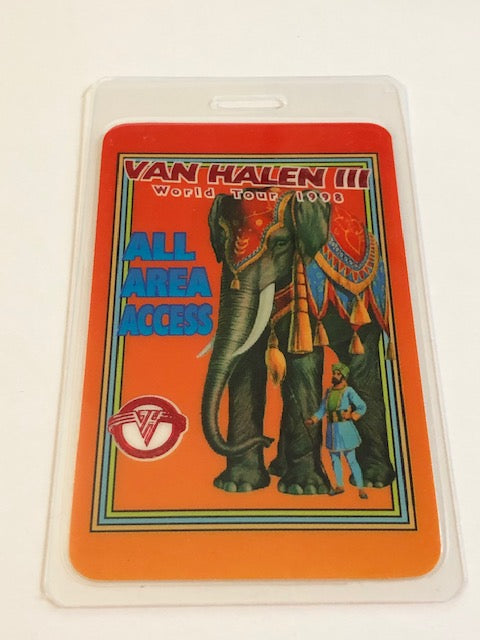 Van Halen III- World Tour - Backstage Pass - 1998
Vintage 4 1/4" tall Van Halen OTTO laminated All Access pass from the 1998 Van Halen III World Tour. It features a giant elephant in great detail, and red laser foil lettering and Van Halen logo.
These are very nice.
Excellent unused condition.