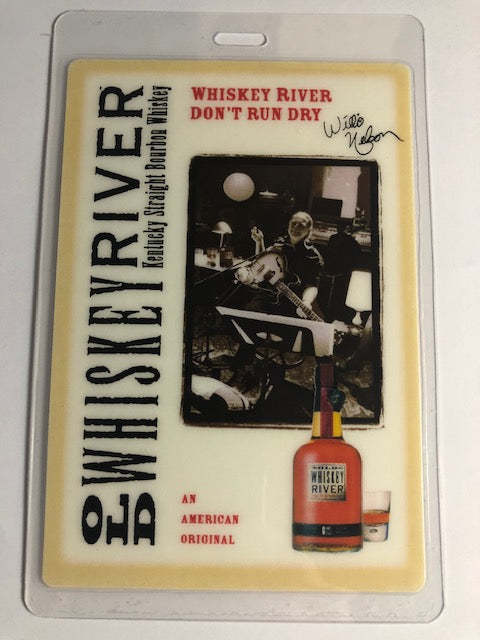 Special Event - Farm Aid 2000 - Willie Nelson - ** Rare Oversized Backstage Pass
Vintage oversize 5 1/2" tall Alice Willie Nelson  OTTO laminated backstage pass from Farm Aid in 2000 where he performed Whiskey River. This is a rare pass that pictures Willie with a printed autograph and has advertised for Whiskey River Whiskey.
Excellent unused condition.