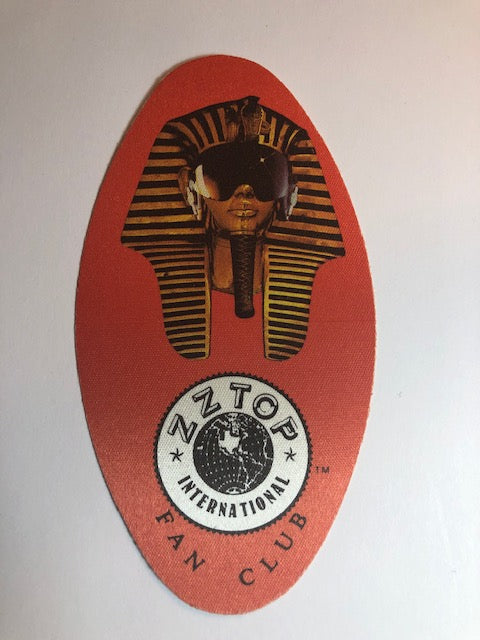 ZZ Top - Afterburner Tour 1985 - Backstage Pass ** Rare
Vintage unusual large 5 1/8" tall ZZ top OTTO (maker) cloth backstage pass. These are unusual. They were made for the Afterburner Tour in 1985, and said "ZZ Top International Fan Club". Not real common. Large and very striking image.
Excellent unused condition.